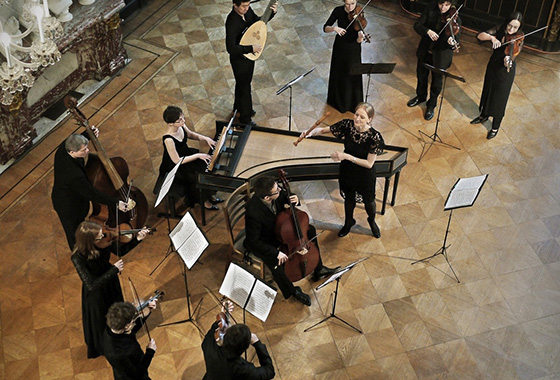 Solist med barokorkester
Bolette Roed regularly appears as a soloist with the Polish baroque orchestra, Arte Dei Suonatori. They have mainly performed to Poland and Denmark, which included numerous live broadcast concerts. The size of the orchestra can vary depending on the repertoire and concert hall.
Critics write: "Today they started with 'spring' as a springy recorder concerto featuring Bolette Reds as the equilibristic soloist. Arte dei Suonatori is a heavenly baroque band." The music created waves forward and back, between aggressive, crunchy passages with nerve and depth – and crystal clear, fragile sounds with small slow motion embellishments. Extremely high musical level, involving a childish joy, the joy of playing.